TRAVEL: 10 Tips for a Low-Cost Weekend Getaway (2017)
The summer is here and it's time to get away. If you are working with a tight budget that's no problem because there are great vacation ideas out there for as little as $150 per night. In my opinion, the only thing better than going on a great vacation, is getting a great deal on a great vacation. Keep reading for tips on how to plan your next weekend getaway.
Here are some ideas for a Low-Cost Weekend Getaway from around the web:
1. Cheap Romantic Getaways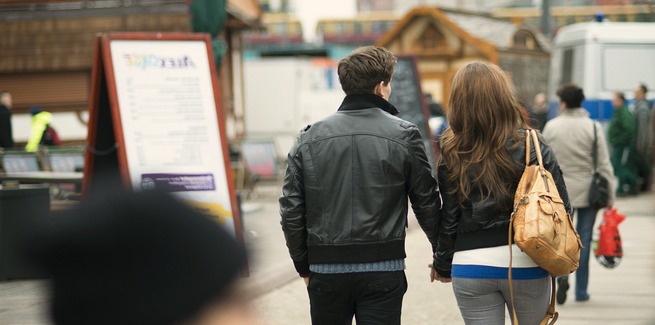 On a tight budget, but want to holiday anyway? These cheap romantic weekend getaway destinations and packages could be exactly what you're looking for. The focus here is on accommodation and ideas for shorter 1, 2, and 3 night affordable stays in cities and resort areas in the US and Canada. The list includes destinations like Amelia Island, Marina del Rey, New York City, Dallas, Atlanta, and more!
Click here
to see the list. (
Excellent Romantic Vacations
)
2. Be a Tourist in Your Own Town
(Image courtesy of Brevard NightLife)
Want an easy escape without going too far? Check into that quaint bed-and-breakfast or fancy hotel that you've always been curious about in your very own (or a neighboring) town. Let someone else cook breakfast, then explore the quirky sights and stores that you've passed by millions of times without stopping for a second look. Feed the ducks at the pond, drive around unfamiliar neighborhoods to admire the architecture, or poke into dusty antique stores that have been around for as long as you can remember. Ignore your usual haunts and reminders of the daily grind - no stopping into the grocery store or picking up a coffee at your neighborhood Starbucks. Instead, linger over a cappuccino at the brand-new cafe, read the paper in the local park, and check out that little Thai place down the street - and fall in love with your hometown all over again. (
Real Simple
)
3. Ten Best Budget Vacations for Summer from Budget Travel
(Image courtesy of Budget Travel)
Budget Travelers know it's possible to have an amazing summer vacation in the US without breaking the bank! Here, we've rounded up the best in beaches, national parks, and big-city blowouts-all for
under $150 per night
! The list includes Yellowstone National Park, Myrtle Beach, Great Smoky Mountains, Chicago, Mammoth Cave National Park, Orlando, and more! (
Budget Travel
)
4. Find a Vacation Rental Close to Home
(Image courtesy of Ebony Magazine)
If you find the right one, summer vacation rentals can feel a lot lide a second home, only in this case, someone else has to worry about the repairs, the yard work and the mortgage - you get to just come and play.
If you put in a little legwork (or, in this case, mouse work) into perusing the numerous online-house-finding sources, such as
VRBO
,
Airbnb
, or
HomeAway
, a pleasing little getaway home can be yours for the weekend. Share it with another family, and voila! The price goes way down, plus your kids get the built-in entertainment of playmates. (
Travel Channel
)
5. Casino Night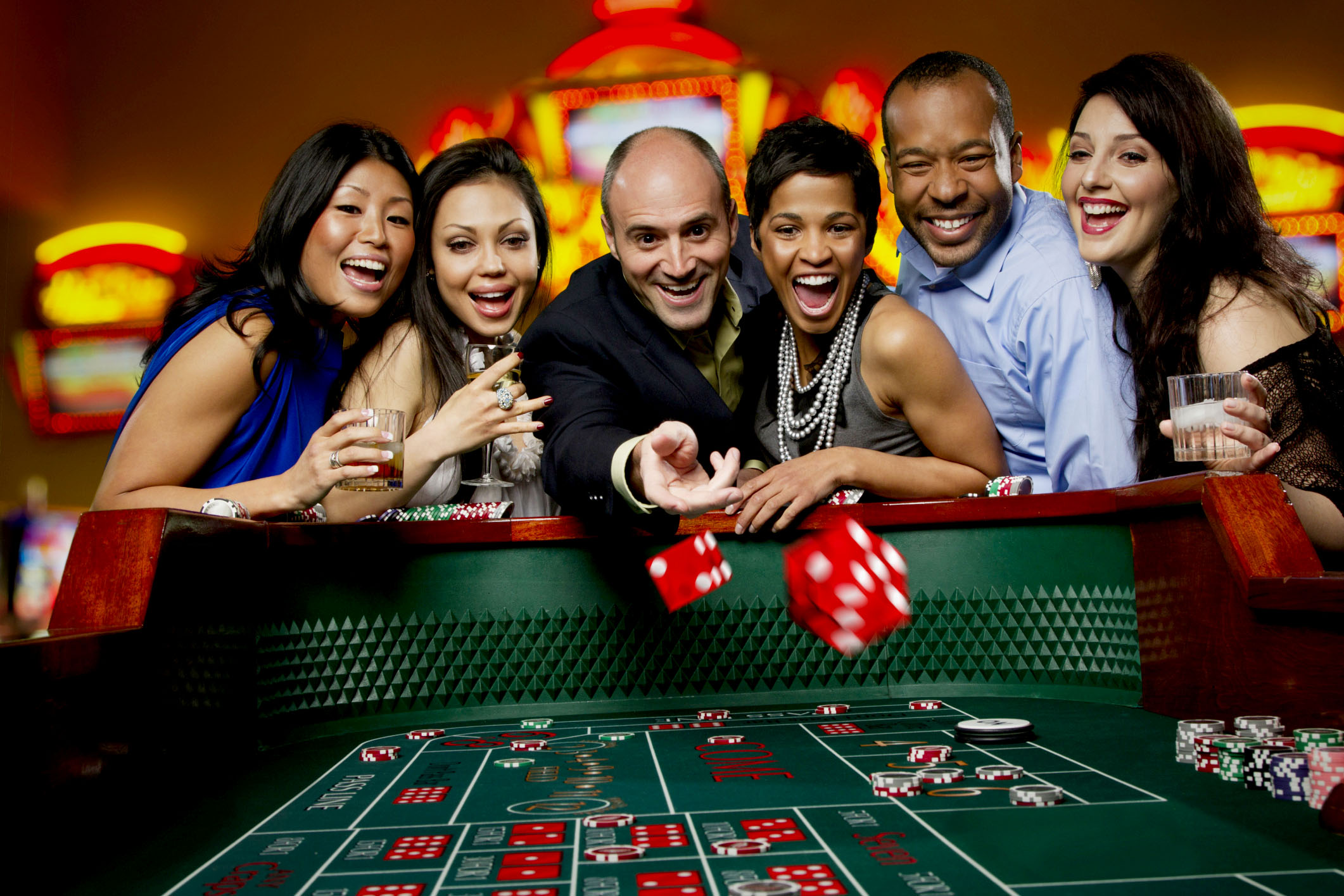 (Image courtesy of Clearwater Casino)
Feeling lucky? Make like a high roller and head to a casino resort near you-they're located in most states in the country (find one at
americancasinoguide.com
). While amenities and types of games vary widely, you'll hit the jackpot if you seek out one that tries to replicate the Vegas experience - fancy restaurants, an all-you-can-eat buffet, upscale shops, and live entertainment. For example,
The Borgata
in Atlantic City, New Jersey, boasts restaurants by Bobby Flay and Wolfgang Puck, marbled bathrooms, and a high-end spa offering a range of beauty and body treatments. The
Ameristar Casino Hotel
in Kansas City, Missouri has nine restaurants, a 42-inch plasma TV in every room, and a movie theater, and has hosted live performances by Melissa Etheridge, LL Cool J, and more. (
Real Simple
)
6. Last-Minute Deals
Travel services like
Expedia
and
HotWire
help couples locate the cheapest deals, in real time. Set up a free account with the website of your choice, giving preferences about which deals you would like. Sign up for email notices to get the best deals as they become available. You can choose deals for hotels, hotels plus flight or even a weekend cruise. To take advantage of these last-minute discounts, you have to purchase tickets quickly with your credit card since many of these spots are limited. If your schedule is flexible, however, you can score discounted hotel rooms in places such as Las Vegas and New York. (
USA Today
)
7. Travel Clubs
Nationally recognized travel clubs like
AAA
provide members with discount cards that can deliver big savings. In recent years, smaller travel clubs consisting of couples and families offer discount travel memberships but beware of scams. Before purchasing a membership, check the
BBB
and read plenty of reviews. Legitimate travel clubs like
Discount Travel Club
and
Sears Travel
offers members access to licensed and bonded travel vendors and plenty of choices. (USA Today)
8. Vacations under $500 from CheapTickets
(New Orleans, image courtesy CheapTickets)
Tired of the same old weekend routine? Spice things up with cheap vacations from CheapTickets. With dozens of cheap
vacation packages under $500
, you are sure to find
travel deals
and
top vacation packages
to fit your needs. Hit the beach, ski the slopes or win big at the slots when you take advantage of cheap vacation packages under $500. Packages include places like New Orleans, Denver, Washington DC, Las Vegas, and more! (
CheapTickets
)
9. Escape from New York: Six Budget-Friendly Weekend Getaways
(Image courtesy USA Today)
New York City is one of the most popular destinations for summer tourists. And if there's one thing New Yorkers have some trouble dealing with, it's tourists. So many New Yorkers try to get away almost every weekend during the summer. The issue is, last-minute getaways aren't so cheap and can be difficult to find. Oyster.com did some research though, and came up with six affordable destinations that are not only easy to reach from New York City, but also often have a hidden lodging gem or two that's still available, even if you're booking just days in advance. The list includes The Catskills, Long Beach, Jersey Shore, The Hamptons, and more!
Click here
to see the list. (
USA Today
)
10. Off-Season Getaways
(Image courtesy of Hilton Barbados Resort)
Taking an off-season getaway can save you money and keep you away from the crowds. Visit a beach town and enjoy the beauty of the ocean without the sea of people covered in oil. You can find reduced prices on beachside cottage rentals and condos. If you prefer to visit a romantic destination outside the US, head to Barbados or Rio De Janeiro in the off-season. During spring, prices for lodging and dining are less expensive. (
USA Today
)
Did you find these tips helpful? If so, let me know in the comments section.